Let's meet at #ViVE2023 in NASHVILLE
March 26-29
– Find us in the Scale Health Pavilion
Learn More >>>
Insights at the intersection of tech touch & human touch within healthcare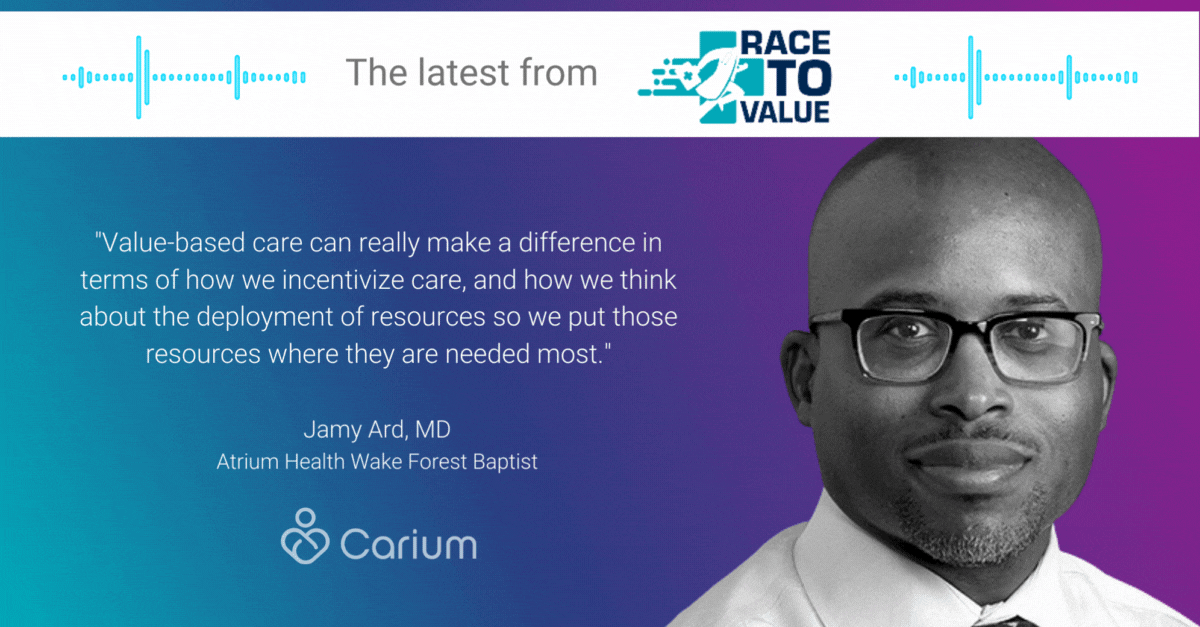 Innovations in Patient Engagement
Virtual Weight Loss Management in Value-Based Care,

​

with Dr. Jamy Ard and Rich Steinle
Rather than weight loss as a sidebar suggestion once a disease state is diagnosed, weight loss can be a potent catalyst for disease prevention and chronic care management within value-based care.
Dr. Jamy Ard, Co-Director of the Weight Management Center at Atrium Health Wake Forest Baptist, joins Carium CEO, Rich Steinle, in a thought-provoking conversation with Eric Weaver, host of the Race To Value podcast. Tune in and be inspired.
Becker's & Healthcare IT News
Carium launched an EHR integration at the Institute for Population Health (IPH) in less than four weeks in partnership with Smartlink Health Solutions.
What tipping points led to critical decision points when vetting the right technology platform partner? We recently hosted a coffee talk session with Shawn Smith, CEO of 1 True Health to hear their story.
​
For your viewing convenience, the session is presented as a playlist, with topics broken out into separate, snackable video bites.
​
Enjoy this compelling series.