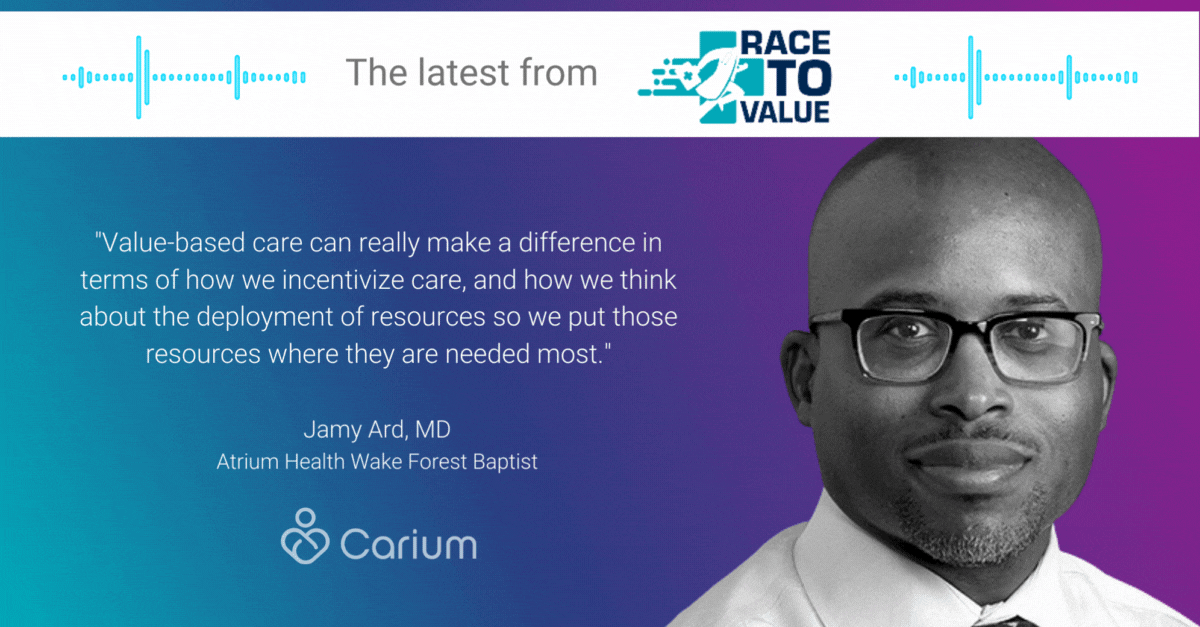 Innovations in Patient Engagement
Virtual Weight Loss Management in Value-Based Care,​with Dr. Jamy Ard and Rich Steinle
Rather than weight loss as a sidebar suggestion once a disease state is diagnosed, weight loss can be a potent catalyst for disease prevention and chronic care management within value-based care.
Dr. Jamy Ard, Co-Director of the Weight Management Center at Atrium Health Wake Forest Baptist, joins Carium CEO, Rich Steinle, in a thought-provoking conversation with Eric Weaver, host of the Race To Value podcast.
Tune in and be inspired.
EP 147 – Innovations in Patient Engagement: Virtual Weight Loss Management in Value-Based Care, with Dr. Jamy Ard and Rich Steinle
Race To Value Podcast
Isaiah Haller
Vice President, Sales
Full disclosure: I cringe when I'm being "sold to." As a sales professional, I prefer to understand where your pain points are and have a conversation on how Carium can solve for those pain points – for now and for your future strategic technology roadmap.
​
Contact me for a no pressure demo.