Know me.
Support me.
Engage me.
One comprehensive platform to enable
your vision for virtual care
What happens outside of medical office or telehealth appointments
plays a vital role in health and wellness outcomes.
​
Carium's advanced, virtual care platform empowers patients and their caregivers while providing their trusted clinicians with real-time, aggregated health data and analytics that can scale to multiple clinical programs. An easy, intelligent and comprehensive digital solution, Carium informs, connects and personalizes patient care.
Join CEO Rich Steinle
for upcoming Coffee Talk
We invite you to join us for an exclusive coffee talk with Carium's new CEO, Rich Steinle — "ask me anything" style — as he answers questions and discusses the future of
virtual care technology.
We're excited our panel proposal for
Beyond Algorithms: Putting Care Back In Healthcare is LIVE on the 2023 SXSW Panel Picker. We sure would appreciate your vote! Click below.
Healthcare IT News
Carium's Scott Pradels chats about the importance of workflow process evaluation and the overall risks of a virtual care environment.
CYBERSECURITY
Carium participates in the White House Office of Science and Technology Policy's listening session on Community Connected Health
CARIUM NEWS
Virtual Care Alphabet Soup
RPM, CCM, RTM, PCM...the list continues. How well do you understand their roles in virtual care delivery?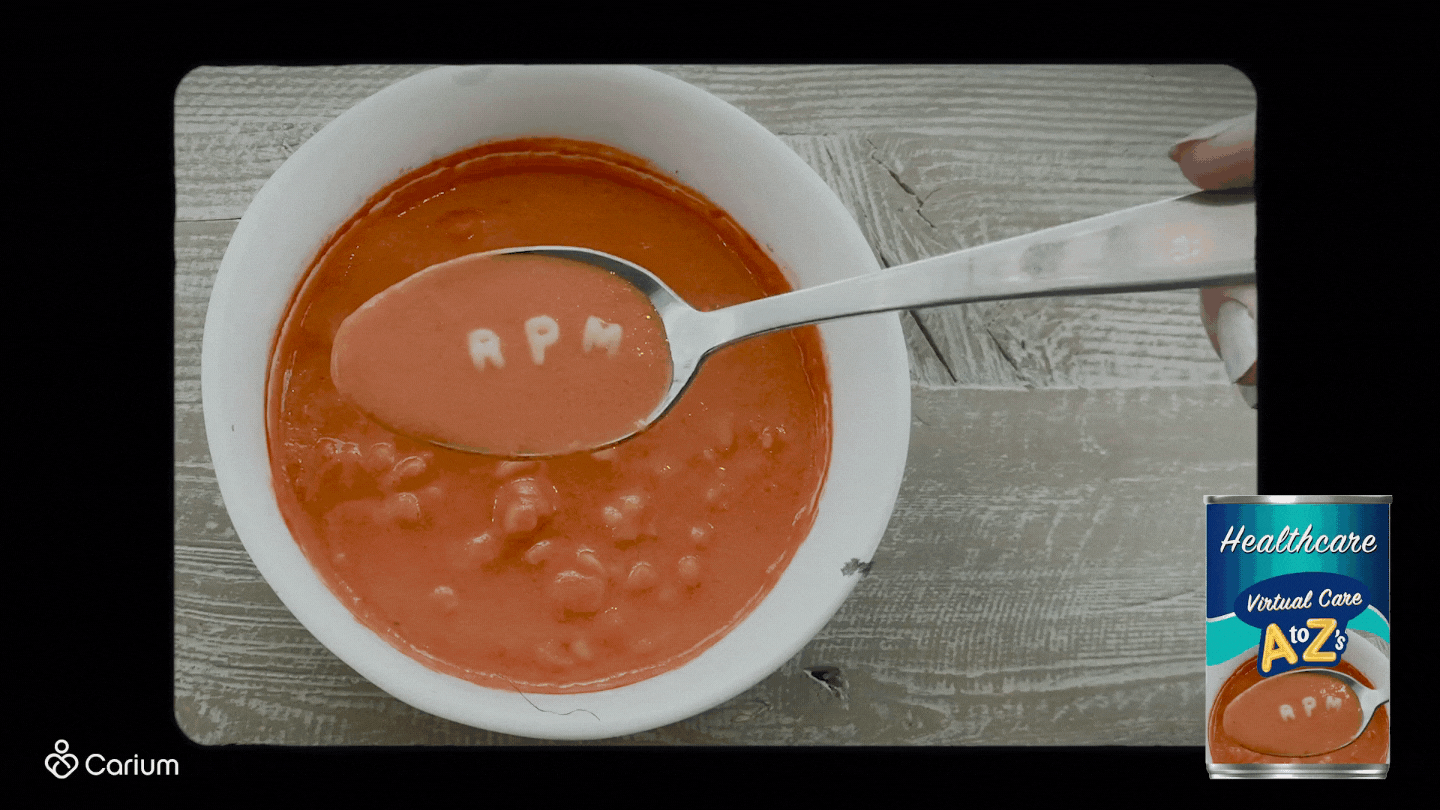 INSIGHTS
With Carium, patients and their caregivers are empowered and supported
by the care team they trust.
Usability. Flexibility. Interoperability.
Healthcare isn't one size fits all. Carium's agile platform is designed to flex to your clinical needs so that your medical teams have the right information, in the right environment with the right experience for your patients and their caregivers.
100% of Carium customers
told KLAS that they'd purchase Carium again.
Carium helps me cut through the hassle of managing my health on a day-to-day basis. It makes me feel like I'm not alone anymore.
Meet us at the intersection of tech touch and human touch.
Schedule a 20 minute consultation to explore how virtual care delivery can help your practice address cost, volume and care quality.
​
Using this tool enables clinicians to identify and manage abnormal trends in real-time, yielding improved outcomes quicker, increased patient engagement, and reduced healthcare costs.
Angela Stevens
RN BSN, Founder
Health Logx, LLC
It's good to be an insider.
Subscribe to our monthly newsletter to stay up-to-date in what is trending in virtual care delivery.
SOC 2 certification provides independent verification of security practices and protocols. The certification demonstrates that commitments to security actually occur and are not just written down without being followed.